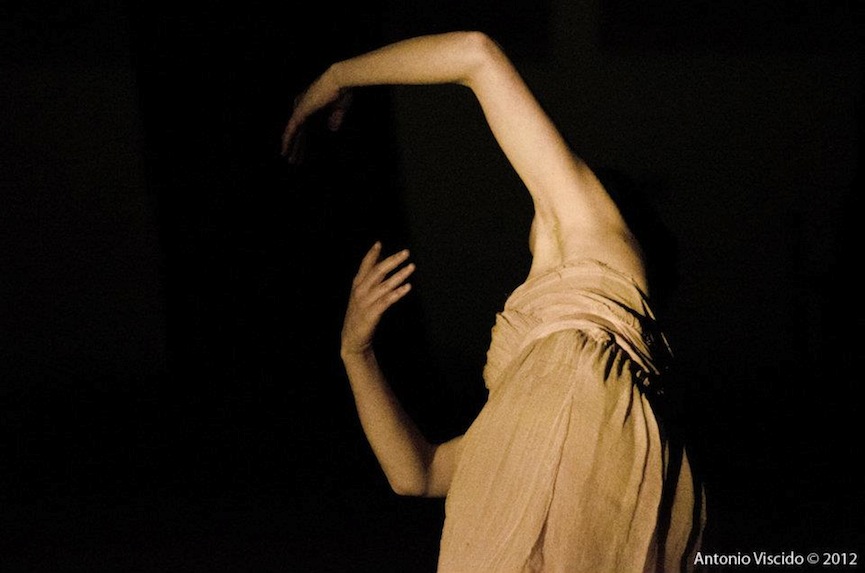 video: Valentina Lamantia
Performance: OAC – Martina Francone, Pia Födinger and Hrafnhildur Einarsdóttir
Music: Antony Night and Simone Tecla
Lights and setting: Antony Night
A collaborative work of video art, architecture, dance and music. The architectural site of Florence frames the images of the Venice site, through the projection of the video "Edge Park". The moving bodies of three performers compose clean frames, changing the perceptive and perspective view of the architectural sites, while the music of Antony Night and Simone Tecla resonates in the space. The work is a reinterpretation of the video "Edge Park" and it was shown at Notte Bianca Fiorentina 2012 at Chiostro Verde Santa di Santa Maria Novella, Florence.